Jodine Chase is a public relations and communications consultant specializing in issues and crisis management news analysis. She is currently enrolled in a Master of Arts program at Royal Roads, specializing in Intercultural and International Communication and Disaster and Emergency Management. Along with co-lead Michelle Pensa Branco, MPH, IBCLC, Jodine founded SafelyFed Canada, which is a national, non-profit, non-partisan organization dedicated to the protection of infants and young children in emergency through safe and appropriate feeding. SafelyFed Canada advocates for improved infant feeding policy federally, provincially and locally, designs and delivers training and co-ordinates direct aid to families in emergencies through our staff, volunteers and partner organizations.
Jodine is a long-time breastfeeding advocate who, as a volunteer, has worked for many breastfeeding-related causes including advocating for the re-establishment of milk banks, amending policies and legislation to protect breastfeeding rights. Jodine serves on the board of her local breastfeeding advocacy group, the Breastfeeding Action Committee of Edmonton (BACE), which is implementing a human rights education grant project to increase the number of Breastfeeding Friendly public spaces in her city.
She also volunteers with the Best for Babes Foundation, ILCA, INFACT Canada, and Friends of the WHO Code. She's involved in many breastfeeding related events including BfB's Miracle Milk Month and Quintessence's Breastfeeding Challenge.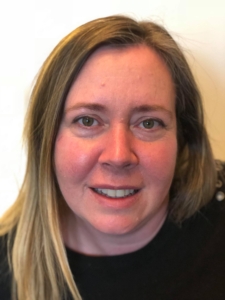 Michelle Pensa Branco is a lactation consultant and public health advocate. In addition to her clinical practice, which has included both in-hospital, outpatient and private practice settings, she advocates for improved maternal-child health practices at the local, national and global level. She has a particular interest in the impact of trauma to breastfeeding families, models of peer support to improve breastfeeding outcomes and the application of health communication principles to the promotion and protection of breastfeeding. Michelle serves as the clinical lead for SafelyFed Canada.
Michelle serves as the Director of Peer Support Programs and provides clinical lactation expertise for Nurture Project International, the only international NGO focused exclusively on infant feeding in emergencies. With Jodine Chase, she co-founded a Canadian non-profit organization, SafelyFed Canada.
She is also an active member of the Ontario Public Health Association's Breastfeeding Promotion Working Group. From 2007 to 2018, Michelle was a La Leche League Canada Leader, including a term as Vice Chair. She has also previously served as the Communications Director for the Canadian Lactation Consultants Association as well as the Toronto Coordinator of INFACT Canada. When she is not travelling for work, Michelle stays close to home, living with her family just outside Toronto, Ontario, Canada.